EXHIBITION STAND DESIGN AND FABRICATION COMPANY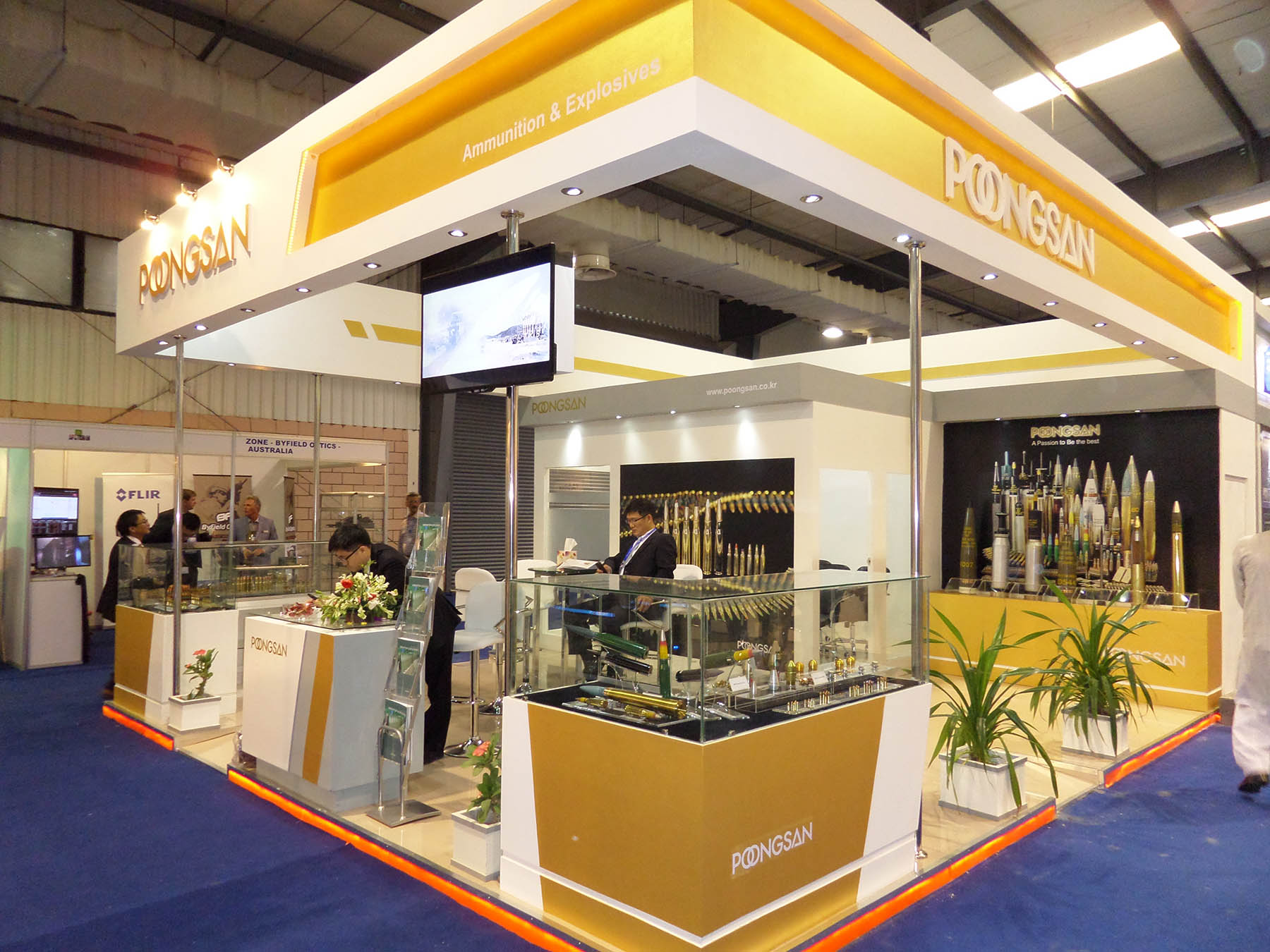 The process of designing and fabricating custom-built exhibition stands for events is an art in itself. We take every aspect into consideration to produce a customized stand that will generate a strong brand presence for our clients, regardless of the type of event or where it is held.
At Strokes Exhibits, we have an award-winning design and branding team whose passion is to weave design and branding properties to produce show-stopping results. Our team of branding specialists evaluate all the relevant elements that a brand is associated with, and our exhibition stand designers will use these as parameters in designing and building the stand. This way, we can help clients achieve meaningful and focused brand communication when participating at any exhibition event in Dubai or Abu Dhabi.
The key defining feature of most trade shows in Dubai and Abu Dhabi is that these are usually dominated by huge, creative custom-built stands. To successfully stand out, you have to break through all the competition with a strong and solid presence that will prevent your brand from getting diluted at these trade events, particularly those that are held at the Dubai World Trade Centre and Abu Dhabi National Exhibition Centre.
We are equipped with a state-of-the-art fabrication facility that manages the production of custom exhibition stands. Along with that, we have a production staff composed of highly skilled professionals who have worked on huge events and trade shows in both Dubai and Abu Dhabi. Our project management team performs meticulous and detailed planning, with the assistance of an intuitive and modern project management software. With this, we can give special attention even to the smallest details, and deliver a high-quality finish right on schedule and in line with the standards of Dubai World Trade Centre and Abu Dhabi National Exhibition Centre.
We can keep exhibition stands on behalf of our clients and store it at our modern and secure storage and warehousing facilities. These stands can be refurbished and reused for future exhibitions, allowing our clients to save on costs and make the most of their investment.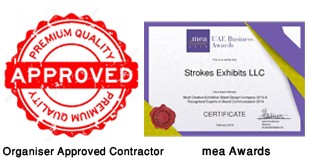 Start Your Free Design Consultacy Now!